September 2016: September Morn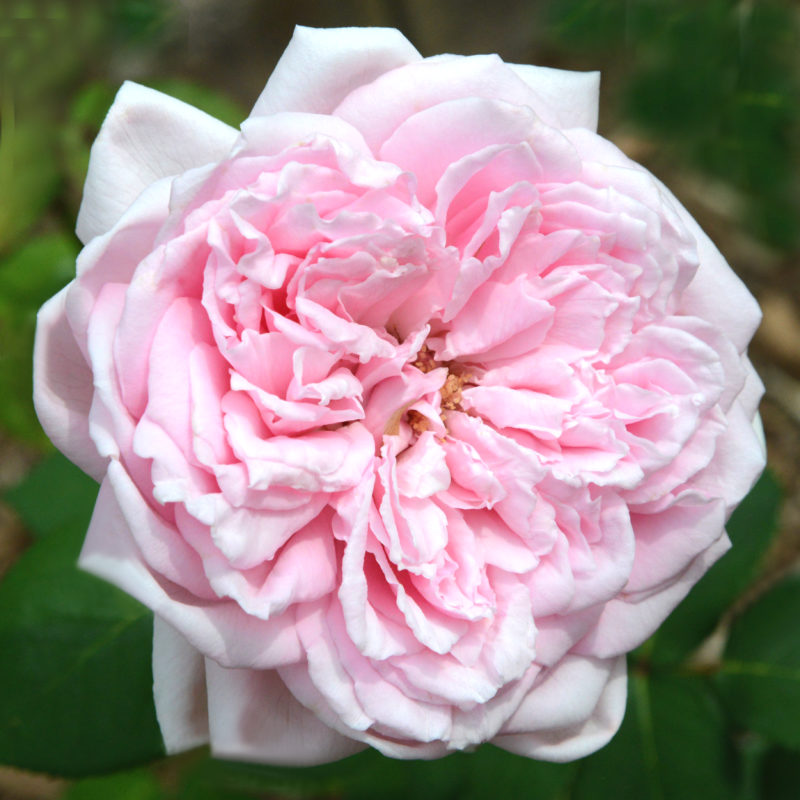 Rosa September Morn was discovered by Dietrich and Turner in the U.S. in 1913 as a sport of Madame Pierre Euler.
The light pink blooms of this hybrid tea rose take on an old garden look with its 100+ petals and intense citrus fragrance. The bush is vigorous, so give it a lot of room to spread out and produce an abundance of flowers throughout the growing season but especially during the month of September when temperatures begin to cool down and you can enjoy the early morn of each day and blossom.