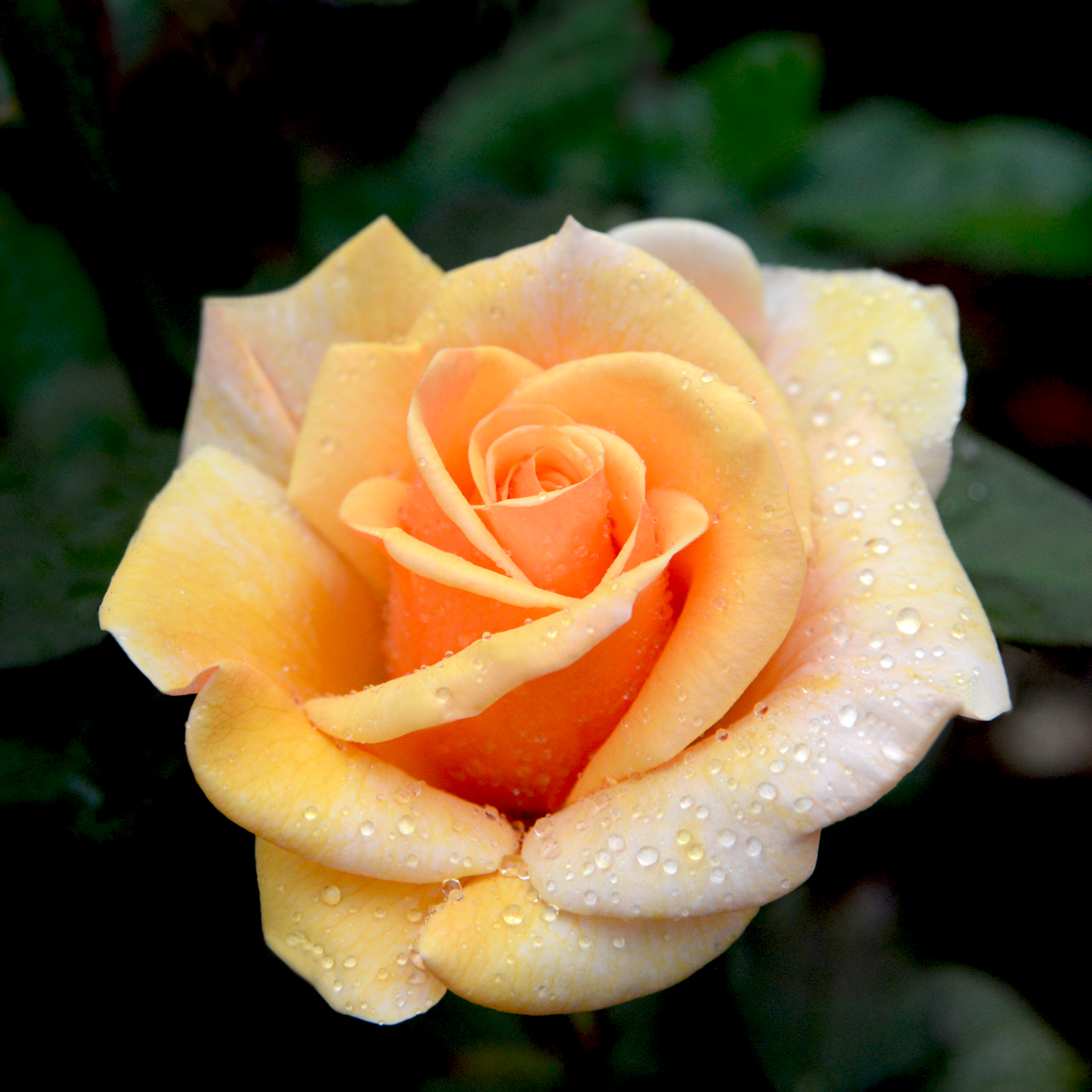 Rosa Lucille Ball was hybridized by Jack E. Christensen in the U.S. in 1991 and was later introduced to the rose world in 1993 by Bear Creek Gardens, Inc. Classified as an apricot blend, the petals of this hybrid tea rose are a peachy yellow blend with soft cream overtones. Growing on an upright bush, its moderately fragrant blooms are classically formed with high centers that open fully in the heat. It is a beautiful rose; the result of crossing Rosas Hello Dolly x (Sunprite x Brandy). It makes a stunning garden rose with occasional show table possibilities.
Rosa Lucille Ball was chosen as the Rose of the Month for August to celebrate the American actress and pioneer in comedy, Lucille Desiree Ball, who was born on August 6, 1911 in Jamestown, New York.
She began her career as a model, transitioning into acting roles on the stage and screen. But, it was television that captured Lucy's true talent as a comedienne.  She created her own T.V. series, I Love Lucy, with her then husband, Desi Arnaz. Her work in T.V. broke barriers for women in the entertainment business as she became a producer and the founder of her own movie studio, Desilu Productions. Her skills behind the scenes of Desilu transformed the way studios created and produced movies and television series. These techniques included filming in front of live audiences and using three cameras during production.
Lucy and Desi had two children together which they continued to co-parent after their divorce. They remained close friends throughout the rest of their lives, although each re-married others.  Lucy died in 1989 from a ruptured aorta at the age of 77. She was one of a kind!