June 2017: Marilyn Monroe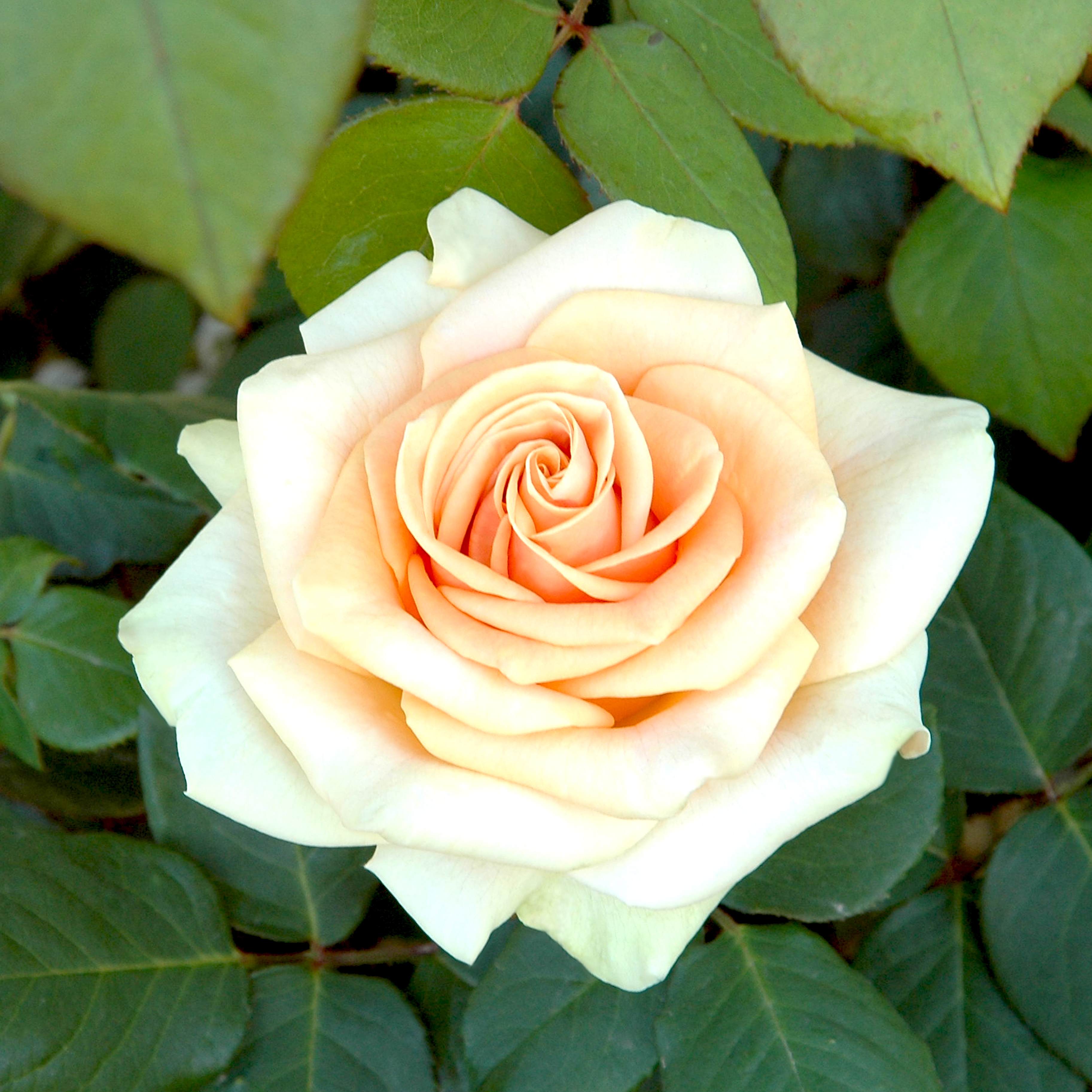 Rosa Marilyn Monroe was hybridized by Tom Carruth in 2002 and is a stunning rose. This creamy apricot hybrid tea with a light green wash over its outer petals is the offspring of Sunset Celebration and St. Patrick, two other outstanding garden and exhibition varieties. Marilyn performs well in warm climates, is slightly fragrant, and grows into a slightly spreading bush with very thorny canes. But don't let the thorns keep you from growing this rose; it is a real beauty and the winner of many show table awards.
Rosa Marilyn Monroe was chosen as the Rose of the Month for June in honor of the American actress Marilyn Monroe who was born on June 1, 1926 as Norma Jean Mortenson. Beginning her career as a model, she moved into acting and was famous for playing comic "dumb blond" characters and becoming one the most popular sex symbols of the 1950's. Leading an unstable and tumultuous personal life she was married and divorced three times before her untimely death at the age of 36 from an overdose of barbiturates. Although she died too young, she remains one of the most well known and loved cultural icons of our time.