March 2018: King Kong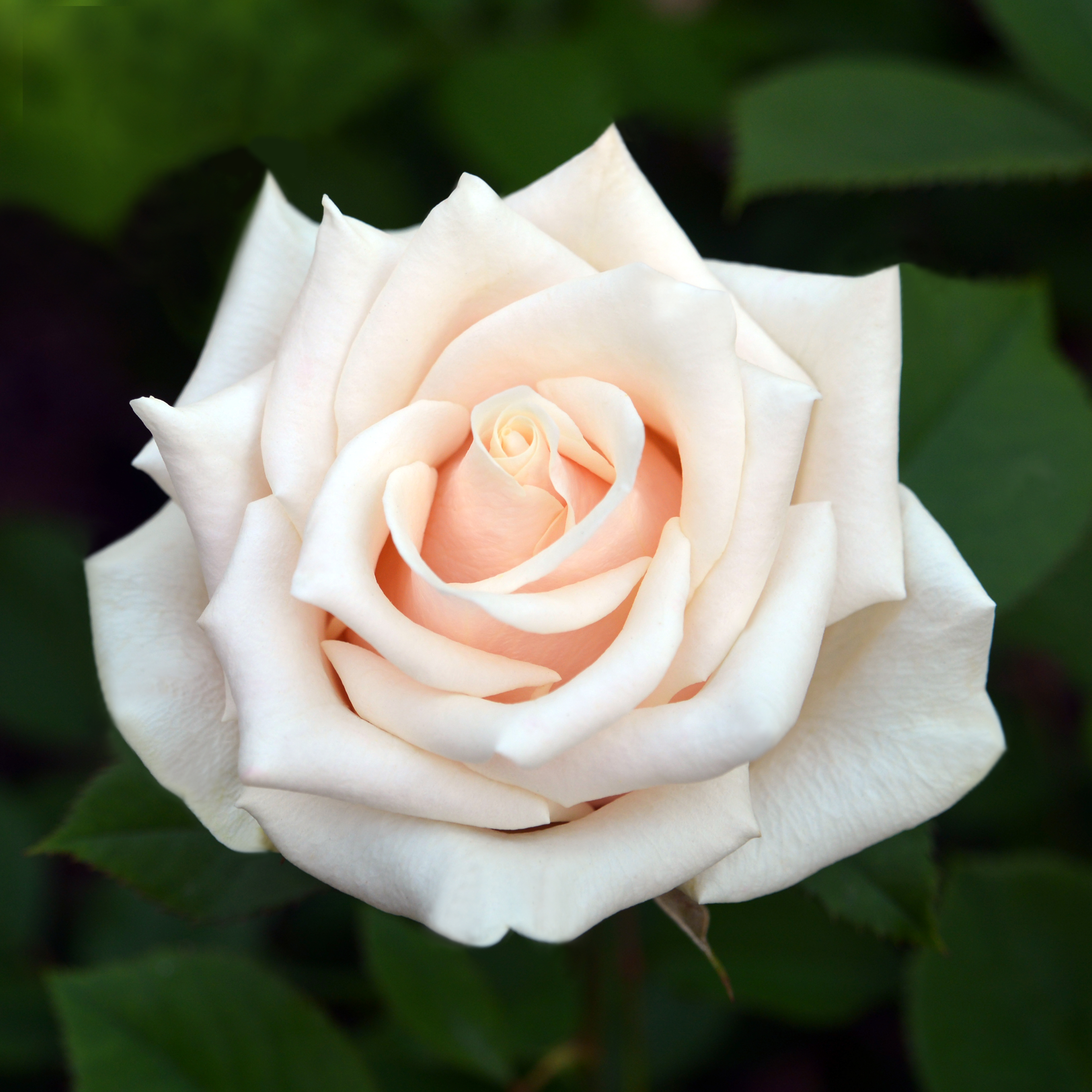 Rosa King Kong was hybridized by Lex Voorn of the Netherlands for the florist industry. The medium sized bush of this stunning hybrid tea rose yields classically formed blooms with dusty pink centers that fade into creamy, ivory colored outer petals. Always in bloom, the flowers of this specimen, growing on long straight stems, consistently open as high centered exhibition blooms ready for the show table. What this rose lacks in fragrance, it makes up for as the perfectly formed garden rose.
Rosa King Kong was chosen as the rose of the month for March to celebrate the release date of the ever popular monster movie "King Kong" which first hit the theaters on March 2, 1933 in New York City. Ranked as the greatest horror film of all time, the movie tells the story of a film crew that goes to a tropical island for an exotic location shoot and discovers a colossal ape who takes a shine to their female blonde star, played by actress Fay Wray. The ape is then captured and brought back to New York City for public exhibition. Dubbed "Kong" he escapes from his captors, takes the beautiful young woman hostage, and carries her to the top of the Empire State Building where he finally meets his demise.