February 2017: Falling in Love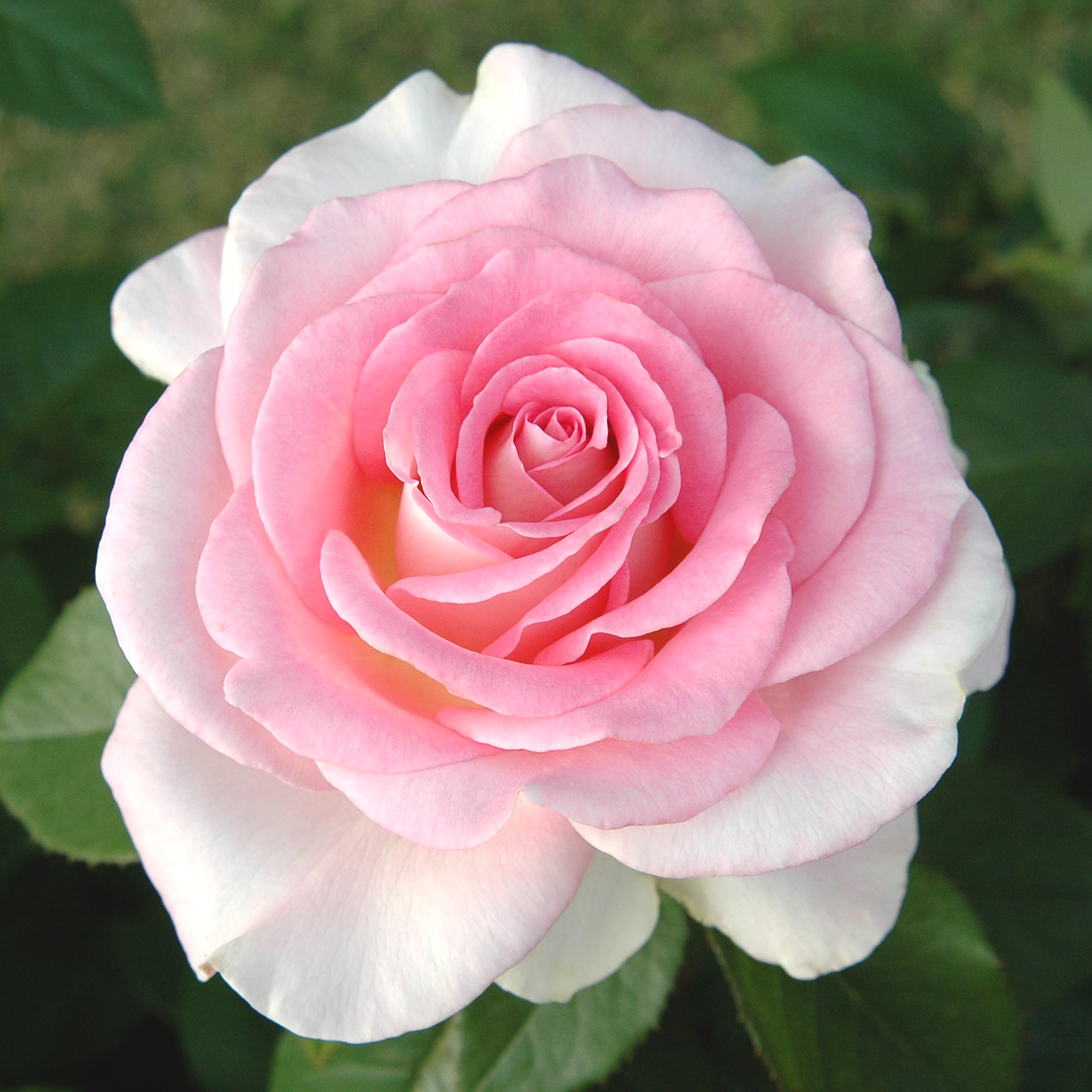 Rosa Falling in Love was hybridized by Tom Carruth in 2006 and introduced into the U.S. by Weeks Wholesale Rose Growers in 2007. This mildly fragrant hybrid tea produces sensuous blooms of warm pink on porcelain white that begin with high centers and open into saucer sized cupped flowers. As a seedling of Moonstone and Marilyn Monroe, its growth habit appears upright on a slightly spreading bush with monstrous thorns similar to its pollen parent, Marilyn Monroe. Thorns aside, it is a stunning specimen in the garden as well as a front runner on the show table; a must-have addition to any rose garden.
Chosen as February's Rose of the Month in honor of Valentines' Day, a day for lovers, this rose will have you falling in love with it every time you see it.