April 2019: Tropicana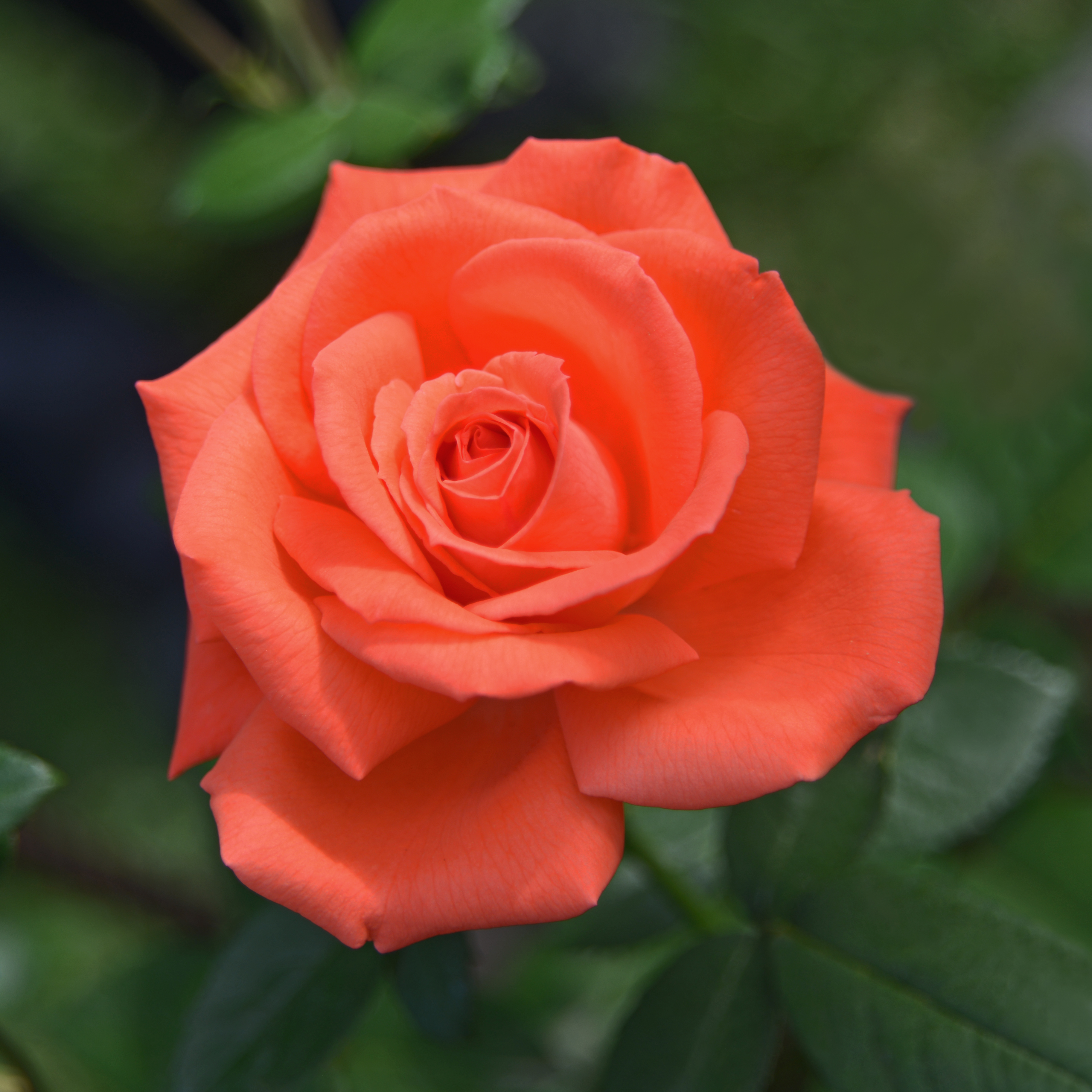 Rosa Tropicana was bred by Mathias Tantau, Jr. of Germany in 1960 and was later introduced in the United States by Jackson Perkins in 1962. This hybrid tea rose has withstood the test of time as a garden rose with show table possibilities.  Each brilliantly colored bloom of vermilion with salmon-pink overtones grows atop long straight stems on a tall plant. Passersby will be drawn to this lovely specimen for its brightly colored flowers and fruity fragrance.
Rosa Tropicana was chosen as April's Rose of the Month to celebrate the opening of the famous "Tropicana Las Vegas" on April 4, 1957.  Ben Jaffe bought 40 acres of land in Las Vegas to build the 12th resort on the strip.  Both the designer and builder were hired from Miami to create this Y-shaped, 15 million dollar, 300 room resort-hotel with a tropical theme in Paradise, Nevada. Opening night festivities included the "Tropicana Revue", a $250,000 musical starring Eddie Fisher in the Theatre Restaurant. In its heyday, The Tropicana was called the "Tiffany of the Strip", although throughout the years it has suffered financially, changing hands numerous times, and in 2015 was purchased by Penn National Gaming for 360 million dollars.